Monster Truck Madness – Stocking Stuffer Tools
Hey folks, and Happy December 1st!
Those of you who are either shopping for an r/c nut or that ARE an r/c nut looking to give cheap gift ideas to friends/family, you are in luck today as I'm about to dish!
And I'm not going to be talking full on trucks or kits- I'm talking tools! The often neglected part of the hobby by far too many. Cars and trucks come and go, but good r/c specialty tools are a constant and will make your hobby life much easier and more enjoyable.
None of these ideas are affiliated (in fact, I'm not going to put links because you should get these from your local hobby shop or a reputable online hobby shop of your choosing. They can be found on the standard places with a Google search, though), these are just some recommendations from either myself or good friends that the hobbyist in your life (or you!) will appreciate. Let's get to it-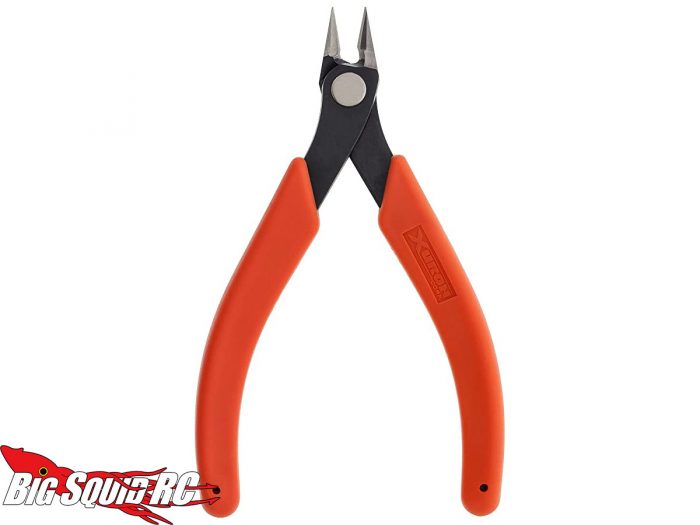 Xuron Professional Sprue Cutter (around $25) –
A good set of sprue cutters have long been the friend of the scale model kit builder, but they are a tool that will make your hobby life much easier, particularly if you build r/c kits. The Xuron cutter features two very sharp and durable cutting edges that can trim very close on plastic part trees, or to remove burrs or other imperfections on pieces.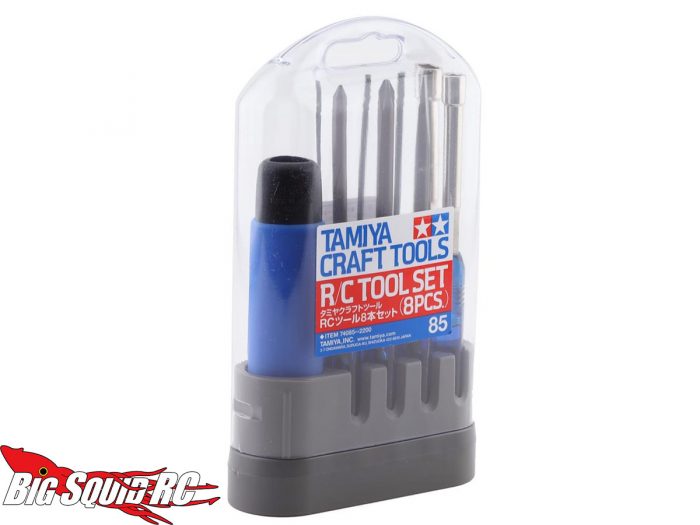 Tamiya 8 Piece RC Tool Kit (around $20) –
Using standard size hex wrench sets for hobby use can be a massive pain. This Tamiya kit alleviates that in a small affordable package with interchangeable hex, box and screw drivers and a single handle. The screw drivers are of particular note for those who build Tamiya kits (looking at you, fellow Clod builders!) because the two sizes of Phillips style heads included fit Tamiya screws perfectly. I was recently turned on to Tamiya drivers when building a 1/14 Semi kit and after years of using screw drivers that fit almost-but-not-totally correct, these were a real breath of fresh air.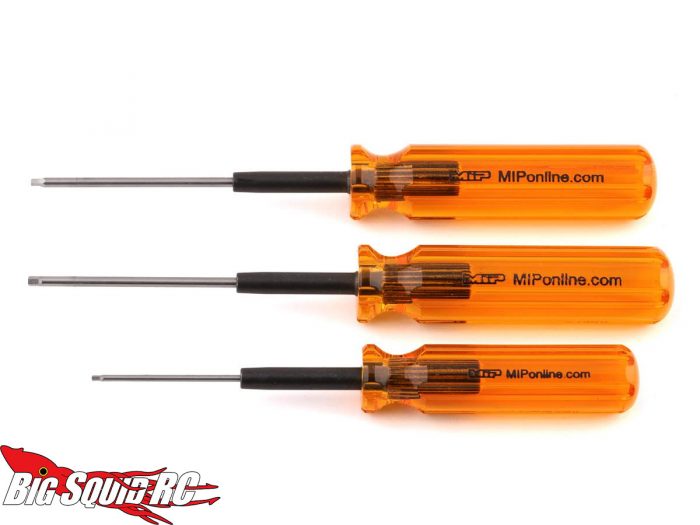 MIP Thorp Metric Hex Driver Wrench Set – 1.5, 2.0 & 2.5mm (around $50)
Ok, so why was my last recommendation for wrenches and this one is too, especially given this set features just 3 non-interchangeable wrenches for a more expense price? Because this MIP set is absolutely top notch. Featuring the three most popular wrench sizes for hobby grade r/c, these MIP's have a very precise fit and with their hardened tool steel construction, resist rounding off. In a past life I worked for a machine tool manufacturer that actually had a hand in the production of MIP hand tools, and the material they use is no joke.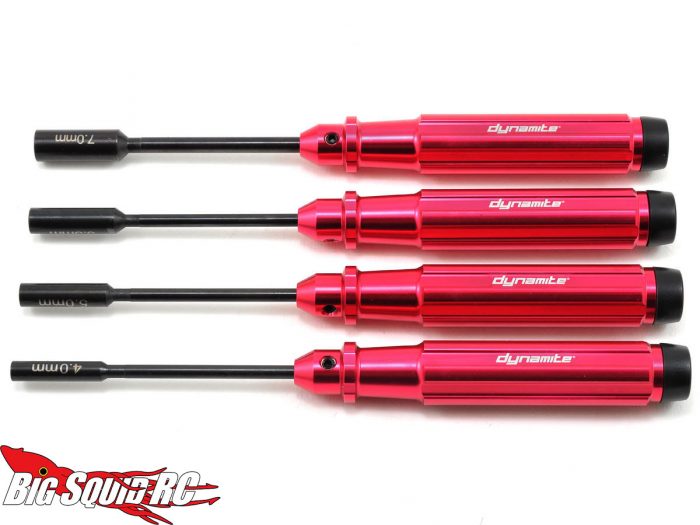 Dynamite Machined Metric Nut Driver Set –4mm, 5mm, 5.5mm and 7.0mm (around $37)
Using that 4-sided wrench that comes in many kits can get you by for a bit, but having long handle nut drivers makes removing wheels of various sizes MUCH easier. In the case of scale monster truckers, these are actually a necessity as the small pack-in wrenches usually don't like to fit the recessed holes in the middle of monster truck wheels, especially when running a lot of offset.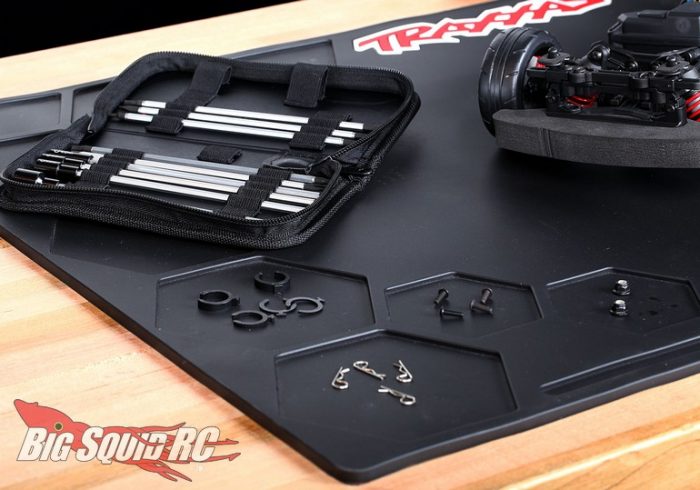 Traxxas Rubber Pit Mat (around $40)
I've been using one of these Traxxas mats for around 3 years and my bench feels naked without one. The mat has plenty of room for even big trucks like an ARRMA Outcast or Losi LMT, and the recessed hex areas make for great hardware separators, especially when building kits! It makes for a great surface to cut decals on with an exacto knife. It's proven to be durable too, having survived several moves.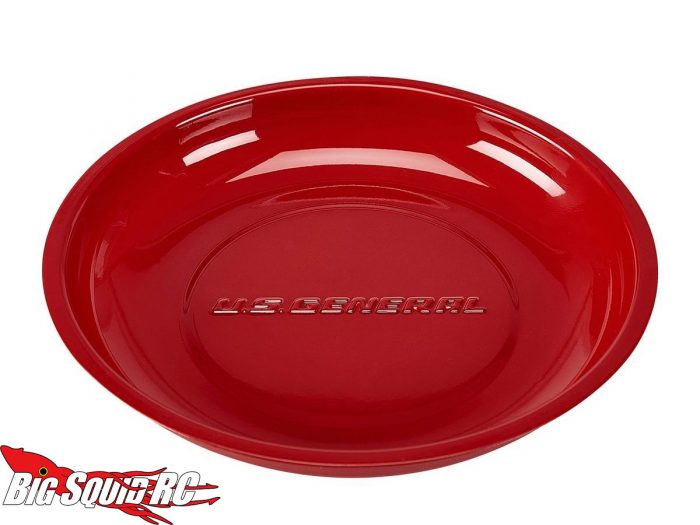 Harbor Freight U.S. General 6 in. Magnetic Parts Holder (around $7)
And now for the cheapy on the list, this magnetic bowl from Harbor Freight is AMAZING for holding body clips. It's extremely easy to lose clips on your work bench, but if you get in the habit of storing them here, that will stop happening. Given how cheap they are and the fact you can get them in a variety of colors, I'd recommend nabbing a few as different colors can be used to hold different hardware types.
Alright folks, there are some ideas for you. I hope they serve you well!
Until next time, keep it on all 4's!