Monster Truck Madness – Top 3 Monster Trucks You Want Under Your Tree
All of the Big Squid RC contributors are getting into the holiday spirit this week to provide ya'll with individual "Top 3 R/C's You Want Under Your Tree" lists as they pertain to our particular niches of the hobby. As the resident monster truck dude, well, we are gonna talk monster trucks!
So, before I get into my Top 3 list, let me put a qualifier out there. Axial is currently teasing a new monster truck via a Facebook post. Given how much I loved the last monster truck that they released, whatever this is would probably be on my list. But alas, it's just being teased at this point. Let's hope we find out what it is, soon!
OK, on to the list –
For the Noob -ECX 1/10 Brutus 2WD Monster Truck
We are gonna talk some wilder, more expensive machines in a moment here, but I think we should start off discussing what would be best for a first time hobbyist to have under his/her tree. Why, it would be an ECX 1/10 Brutus 2WD Monster Truck!
The ECX Brutus looks just like the full size version, everything you need is in the box AND is under $160 dollars. The truck is fantastic for youngsters, and many hop-ups are available so the vehicle can be easily upgraded to grow with their experience level.
For the Hardcore Basher – Traxxas Maxx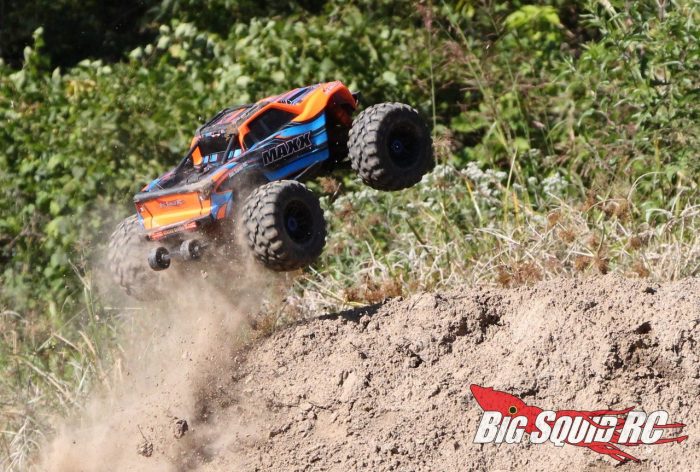 If you've got a monster truck fan in your life that is reasonably experience with the hobby and that you know loves to go big, the Traxxas Maxx is for them.
The Maxx is the 1/10 version of the legendary (and legendarily gigantic) Traxxas X-Maxx, which just released this fall. The truck is crazy tough and wildly overpowered right out of the box, and thanks to the more manageable size you don't need a ton of room to have fun with it. A Traxxas Maxx under the tree will make any monster trucker happy.
You can read our full review of the Traxxas Maxx right here
For the Person you REALLY Love – Arrma Kraton 8S BLX Brushless RTR 1/5 4WD Monster Truck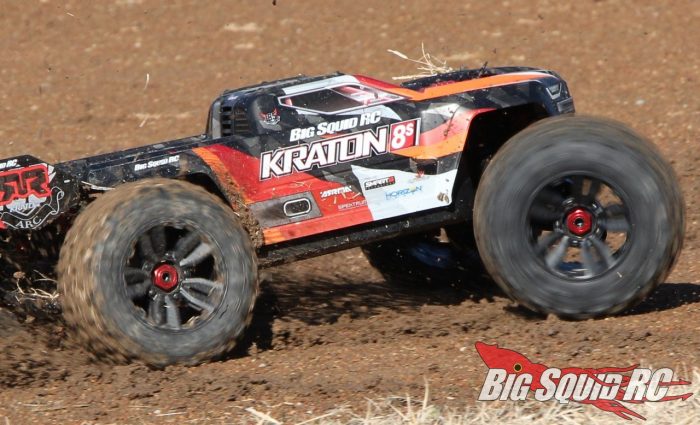 If you want to show someone that you truly love them, the best way to show it is by making sure they wake up on Christmas morning to a brand new 1/5 scale Arrma Kraton 8S!
My Kraton recommendation is going to be the inverse of the above section as the 1/5 Kraton is the bigger version of the 1/8 rig. However, in this case I say go with the big boy. Pulling trigger on this goliath truck is truly an amazing experience- just know that this machine needs a lot of room to let 'er eat!
You can read our full review of the Arrma Kraton 8S BLX Brushless RTR 1/5 4WD Monster Truck right here