Monster Truck Madness – Updated Big Boys
Hiya folks and happy Thursday!
The week between Christmas and New Years is somewhat of a time vortex where it's very easy for news to fall through the cracks. That's when Primal RC announced an update to their gigantic 1/5 Raminator and the addition of a 1/5 mega truck on the same platform.
I wanted to call attention to it here because I'm quite excited about this update.
I was lucky enough to get some wheel time in with the V1 version of the truck in 2020, thanks to full size Raminator crew man Dan "Cheech" Agosh. I wrote about my experience here.
The V3 addresses many of my critiques. Stronger hardware, better shocks and, maybe most important, stronger servo strength. That servo thing is a big one, because that was a pain point for many owners.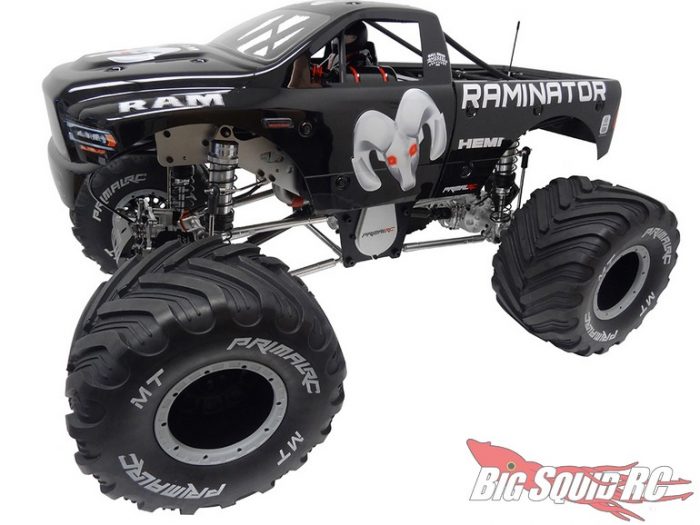 I really like the cosmetic updates, too. The Raminator looks great in black, particularly the chassis. Those wanting to do other kinds of paintjobs have more options to choose from with a neutral black chassis.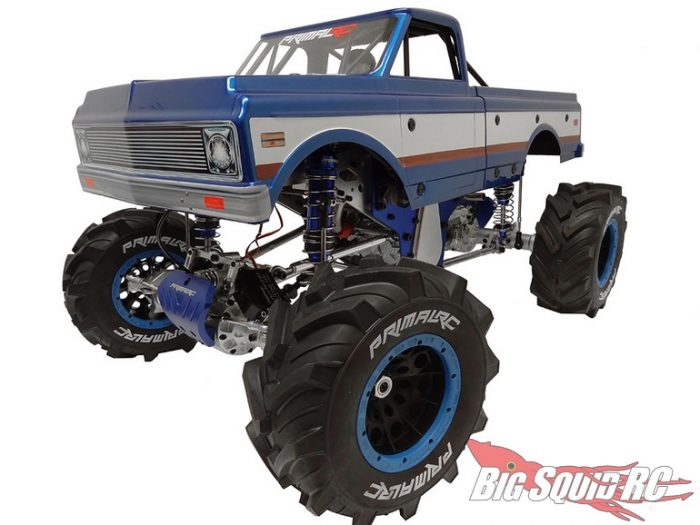 The Mega Truck version is where it's at for me, though. I love the classic Chevy body and paint scheme. Old school cool. The gigantic mega truck tires are killer! It would be a blast send it through a pit- with that size and weight, it would be churning up some muck!
Pulling trigger on a rig of this size is a real experience. It feels hefty and very, well, monster truck-y when sliding around the dirt. Even more so than fellow large scalers like an X-Maxx. Having a gasoline burning powerplant also lends to its authenticity.
Hoping to get in some time with one soon after they release! What do you all think of the updates?