Monster Truck Madness – What's Under My Tree?
Hey folks, before I get to anything else- a very happy holidays to you and your family! It's kind of crazy that as I write this, on Christmas Eve Eve, it's 70 degrees and sunny in St. Louis….but I'll take it!
As I prepare for a weekend of lounging around with eggnog, I figured I'd answer a couple e-mails-
Hey Doug,

Longtime reader of big squid and of yours. Thanks for giving monster trucks the spotlight. Can I ask what you asked Santa Claus for (assuming you were a good boy!)?

Fernando F
Hello Fernando and thank you so much for reading! It's debatable on whether Santa thinks I'm a good boy or not, but there are three things that I did ask for! Only one of which is monster truck related, but hey- you asked!
I really want a Redcat Monte Carlo. Like, really bad. I wanted an Impala but I REALLY want the Carlo. It's such a different kind of vehicle than anything else I own! Hoping for that slick looking green one!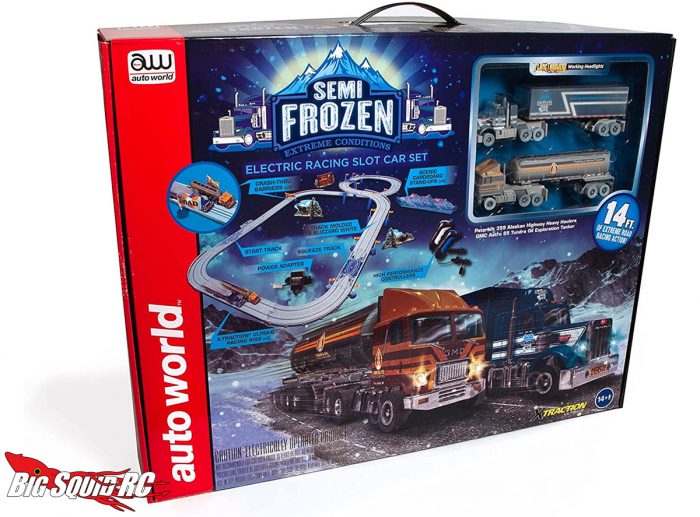 Second thing I'd like is an Auto World Semi-Frozen Extreme Conditions Slot Car Set. I mentioned this a few weeks ago on one of our Big Squid Live Shows, and my lust hasn't waned. I dig slot cars- always have, and an ice road truckers set REALLY grabs me. Those HO scale big rigs look very cool!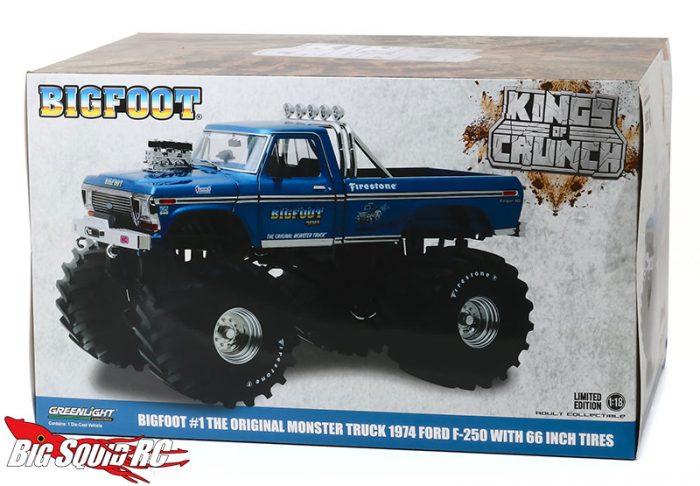 The third and final thing is a Greenlight Collectibles 1/18 BIGFOOT #1 Diecast model. These things look absolutely beautiful in person. It's eluded me for awhile, but I gotta have one of these for my workshop. For those that are unfamiliar with Greenlight models, they all look outstanding. I have several of the 1/64 monsters on my desk, and I ogle them every day!
Hope that answers your question Fernando, and let's hope Santa is reading this!
Just recently bought the Losi LMT was looking for places around central Florida that racing them when I came across your page. Does anywhere in Florida do RC monster truck racing? Thank you for you time ~ Brian
Hey Brian, I'm not aware of a particular group in Florida that runs all the time, but there is usually a big r/c event at the Monster Jam World Finals in the Spring (Orlando, FL). Obviously COVID has messed with this in recent years, but I believe the scuttlebutt is that it'll be back in 2022.
If any readers are down in Florida and are interested in connecting with Brian, please hit me up at doug @ bigsquidrc.com and I'll connect you all.
Hey folks, that'll do it for this week. May your holidays be extremely merry!