Monster Truck Madness – White Wolf
It's been a minute since we last talked about my Traxxas TRX-4 Monster Truck project, and I wanted to issue an update!
So when I last talked about this truck back in March, I had done up a Bronco body for it and dubbed it High Horse. The problem is that while the body looked good while the truck was static, the massive tires had issues with bumper and fender clearance under mild articulation. I didn't want to remove the bumper or hack off lexan, so the truck just sat on the bench for months as a shelf queen while I figured out what I wanted to do with it.
Then JConcepts announced the release of their TRX4-sized 1982 GMC K10 body and a light bulb turned on.
I would paint up the classic square body and then hack the s*** out of it, much like you'd see someone do with a classic mud truck that sported agricultural tires. After chopping the fenders, both bumpers and giving the rear a slight bobbing, the big Ranger tires had no problems with clearance.
I wanted a simple white/black look to the truck, so I dubbed it White Wolf and hit it with Tamiya White and Black polycarb paint. I thought it turned out pretty well, but was missing one final thing.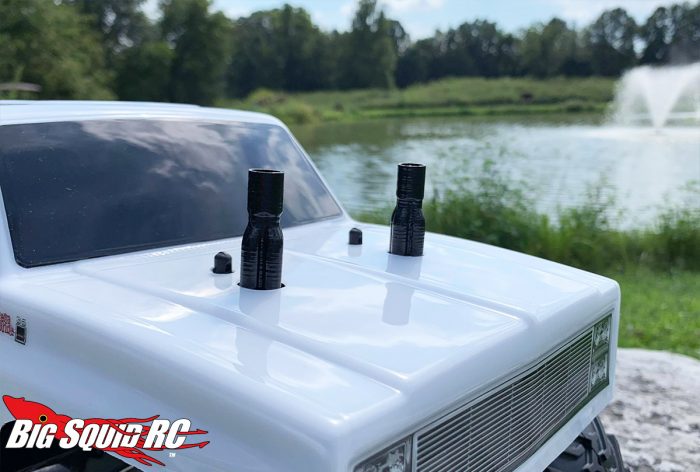 To really complete the mud truck look, I needed a set of collector headers sticking out of the hood. My buddy Ross, owner of RH Designs, does a lot of 3D printed scale header work and had just the solution for me. After some measurement and a little reaming – boom, I had exhaust stacks. White Wolf is finally ready to hit the trail!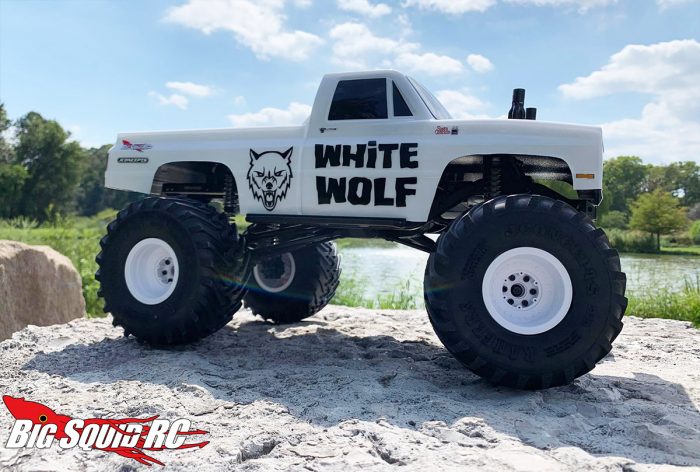 A funny thing happened when finishing the truck though, as I wound up with an actual Wolf pup! Ok he's a Mini-Husky mix, but close enough! Meet Gunther. This little guy is 9 weeks old as of this article and is the newest addition to our family.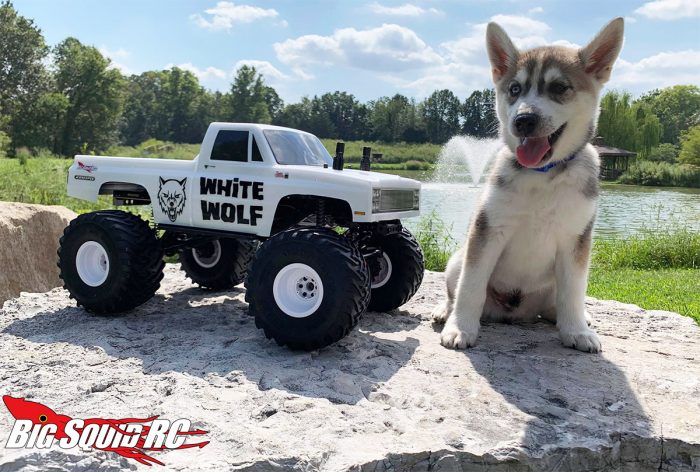 Look for the first post run report on White Wolf soon! It's taken me long enough 🙂