Monster Truck Madness – Working on the Trucks
Happy Thursday everyone!
While I haven't been turning many wrenches the past week on my traditional monster trucks, I have been going at two "monsterous" truck projects!
Last week I talked about my new RC4WD K10 Scottsdale and what I planned to do with it. Since then, my wheels, tires, and roll bar have all arrived! I've also picked up a JConcepts Engine Accessory set to see about sticking a carb out of the hood, though I'm not sure if I'll be able to make that work or not.
I'll be posting about that once I get everything installed, but the above pic shows the new RC4WD Goodyear Wrangler Duratrac 1.55 / 4.19 tires that I'm putting on the Chevy. This should nail the look I'm going for.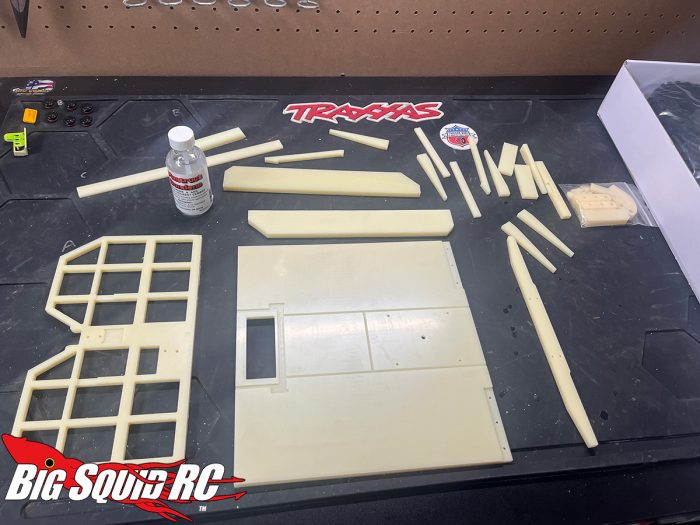 Changing gears to the other main project I've been spending time on, let's talk about my Cross RC HC6 logging truck. I picked up the gigantic T835U Logging Trailer for it. The kit isn't just the trailer, but also a cage that installs on the back of the truck.
The logging cage looks killer on the back of HC6! You can see an in progress shot of it here.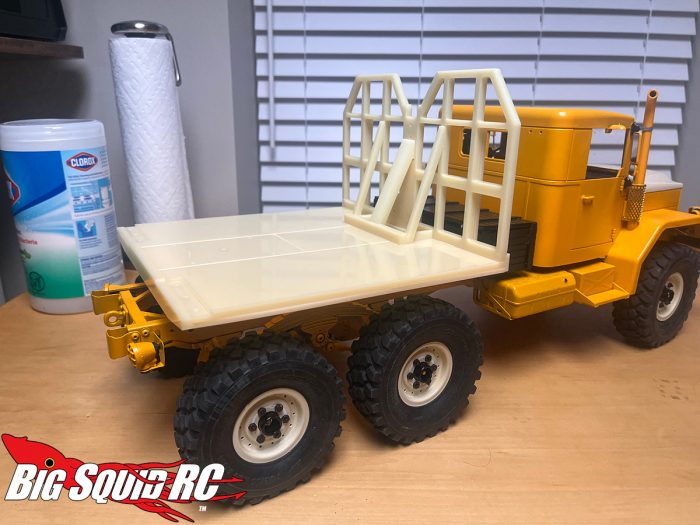 The truck and truck and trailer have actually been completed since I took this photo and once I get the scale appropriate logs done up for it, I'll get it out for its first haul and some glamour shots.
It should be noted that technically the T835U is not made to fit the HC6, but I've adapted it and the process isn't that hard. Look for the full write up on this HUGE rig soon!
I'll be attending the final Trigger King R/C Monster Truck Series race of the season on October 8th, so look for more traditional monster truck talk very soon.
Until next time, keep it on all 4's!