More Associated B5/B5M Option Parts from ST Racing Concepts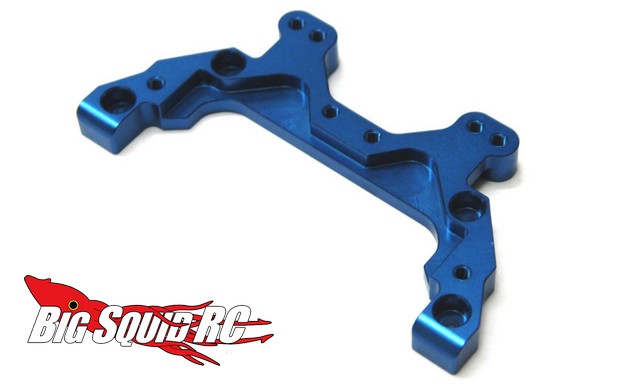 The good folks over at ST Racing Concepts have just announced a number of new aluminum upgrade parts for the Associated B5 & B5M buggy. If you are looking to add durability to your B5/B5M while adding some bling, have a look at the parts below.
First up are the STRC aluminum rear camber link mounts. Made from high grade aluminum these mounts add some weight to the rear of the buggy for more rear traction, and are available in three different colors (gun metal, blue, and silver). The part number for the B5 unit is #STC91377B/GM/S and it is priced at $18. The unit for the B5M is #STC91518B/GM/S and comes in at $10.
STRC also has new aluminum hex adapters. The stock hexes are made from plastic and can strip out, the high grade aluminum units from STRC are much more difficult to round off. These are also available in three different colors, the part numbers are #STC91441B/GM/S, and they are priced at $11 per pair.
The STRC crew has also worked up CNC machined aluminum shock mount bushings. The STRC units are more precise and durable than the stock pieces for smoother suspension action. These one piece units have a part number of #STC91445B/GM/S and are priced at $11 for a complete set of 4.
Get more information on all these parts at This Link over on the official STRC website, and you can click Right Here for more STRC news on BigSquidRC.