More goodies from HPI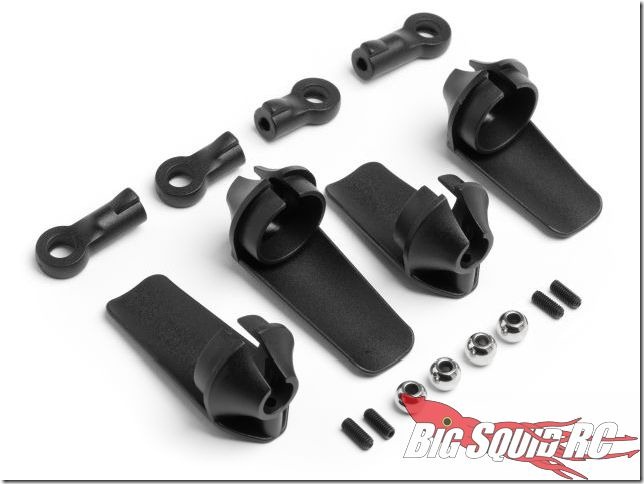 Replace your shock retainer caps with this Shock Guard Set for your Apache, D8 & Vorza 16mm big bore shocks.  The guard will help protect the shock shaft and spring from debris.  They will retail for $15.  Also being released by HPI.
A 3s battery mount set for the E-Firestorm so allow room for thicker battery pack. $5
Their Flux Shot 4300kvmotor as a stand along part at $152 (though It'll street price for less)
Finally,the HB POWERPIN 2.2 in 3 compounds.  It is a 2.2 tire for 1/10th scale truck but also for the Savage XS. $25
Pink compound is extra-soft for maximum traction at the cost of tread life.
Red compound is soft for racing or low-traction surfaces.
White compound is medium, great for practice and all-around use.
Check out HPI's website under new products for part #'s