More Photos And Specs On The Kyosho XXL VE Buggy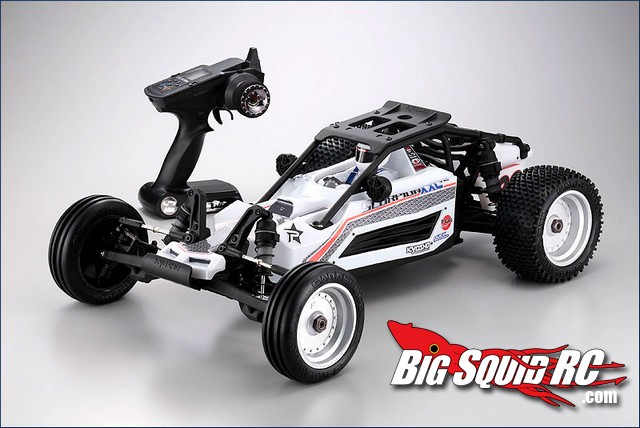 We have finally gotten our hands on more pictures and information for the all new Kyosho XXL VE 7th Scale 2wd Electric Buggy.
Some specs for the new XXL VE Include-
* Length- 680mm
* Width- 402mm
* Height- 244mm
* Wheelbase- 452mm
* Mid Motor Design
* Waterproof 2S-4S Orion Speed Controller
* Orion Brushless motor
* 2.4 GHz Transmitter
* Flip up roll cage/body
* Big Bore Shocks
* Slipper Clutch
* Allen Screws
* Twin Vertical Frames
* 3mm Aluminum Chassis
* Full bearings
* 17mm Hex Hubs
* Adjustable Turnbuckles
Top speed is said to be around 45 mph, and the rumored street price is $800 for the readyset. We will post more information when we get it. Until then check out some other fine Kyosho products on their official American Website.
Looking for more Kyosho news here on BigSquidRC? HERE is the link you want.