MRC RB992 Palm Charger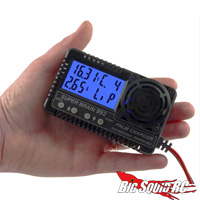 New from MRC is the RB992 Palm Charger. Designed to charge all types of batteries, the little AC/DC Palm Charger adds accuracy and safety by bringing the technology of their Super Brain charger line with AccuteT Lithium balancing technology. It has a 5-Amp maximum output, and will charge up to 12 cell NiCD/NiMh and 1-4 cell LiPo, Li-Ion and LiFE. It's so simple, you shouldn't even need instructions to use it, and it also has a PC interface available!
Check out the MRC webpage for more details.