Muchmore Powermaster World Edition 3 Evo Power Supply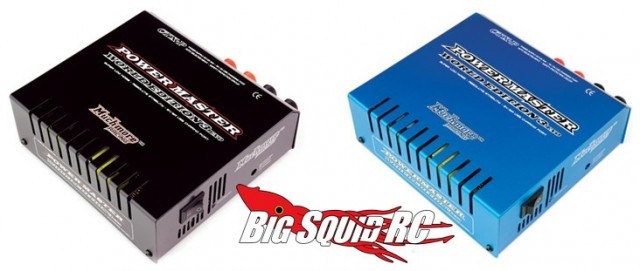 The good folks over at Muchmore Racing recently announced their latest power supply, the Powermaster World Edition 3 Evo. At a robust 24 amps it has plenty of juice to power your charger with and is available with either a black or blue anodized finish.
* Low noise temperature controlled cooling fan
* 5 volt 2 amp USB charging port
* 12 to 15 volt adjustable output
The part number for black is #MM-CTXP3UK, blue is #MM-CTXP3UB, and you can get Complete Details over on the Muchmore website.
Click Here for Muchmore news on BigSquidRC.