Muchmore USA Has New Pinions For Your 4wd SCT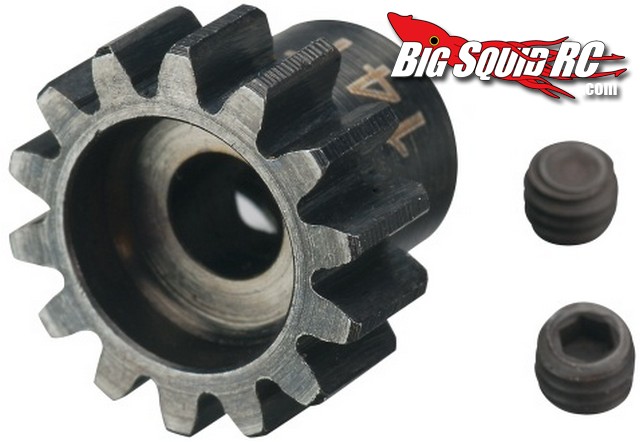 Pinions are one of the items on the list of "Things you can never have enough of!". Muchmore USA has a new line-up of Mode 1 pinions with 5mm bore for your 4wd short course truck or 8th scale electrics. These new machined pinions are clearly marked for tooth count, use a hex grub screw, and come in sizes 12 to 21 for all your gearing pleasure. Expect street price to be right around $14. For more info check out Muchmore's WEBSITE.
Want to check out other Muchmore articles here on BigSquid? Click HERE.