Mystery Vehicle Contest – Week 12 Winner!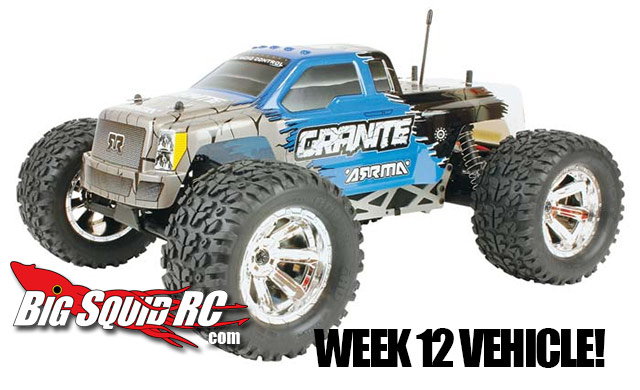 Our final giveaway vehicle in the Dozen Mystery Vehicle Contest!! Thanks to everyone for all their entries, and their comments in the last round!
The official winner is Tom Frankito!! (tfrankity@). You have won a brand new ARRMA Granite!! Congrats! An email has been sent to get your information!
Don't worry if you didn't win! Even though the Mystery Vehicle Contest is officially over, we have a TON of contests coming up. I believe we have enough stuff that we will be having a contest EVERY WEEK for the rest of the year! So keep your eyes on the front page!
Thanks to ARRMA for our 12th and final giveaway vehicle! The Granite is a awesome bashing vehicle, and we thought it would be a great way to end the contest.
Need more ARRMA news? Click HERE!