Mystery Vehicle Week 4 Winner!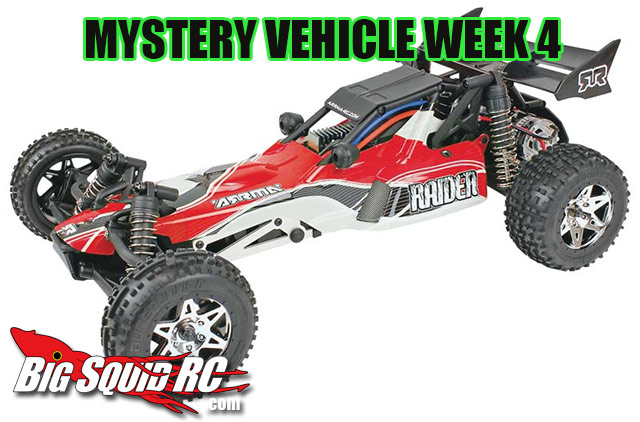 We have our FOURTH of 12 Winners in the Dozen Mystery Vehicle Contest!! The official winner is GOD!! (McFadden75@). I doubt that's your real name.. but I'm not judging. Ok.. first off, I wasn't sure he actually lived in the US or Canada. (Because seriously, that's some shipping we can't afford). And second, all qualifying names are thrown into a hat, and we randomly choose a winner. Which also has me a little suspicious of some spiritual influence. Well GOD, you have won a brand new ARRMA Raider! An email has been sent to get your info and color choice! Hopefully you have a address that we can ship to. LOL.
If you didn't win today, don't worry! We have 8 more awesome vehicles to give away! Signups start early Tuesday morning, so come back and enter!
Thanks to ARRMA RC for our fourth giveaway vehicle! If you haven't seen our Raider Review you can check it out at that link.