Mythbusters RC Motorcycle on TV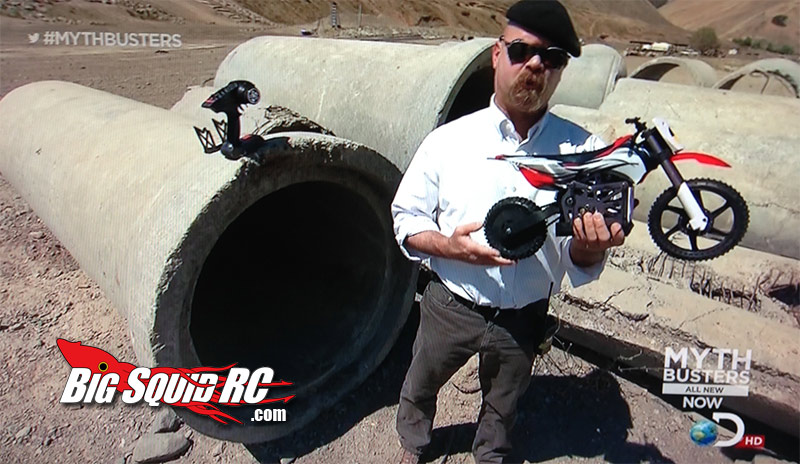 On a recent episode of Mythbusters, they started talking about a video showing someone hydroplaning a motorcycle over a large area of water. They talked about the physics and how it may or may not work, and decided step one was to try it with RC motorcycles!
I'm surprised they didn't give a call to our own hydroplane expert Craig the Crazy Ramp Builder! That guy can hydroplane anything! As always, it was cool to see someone showing off RC on television, and it seems our friends at Mythbusters usually give us what we want at least a few times a season! Also cool were the scale Jamie and Adam!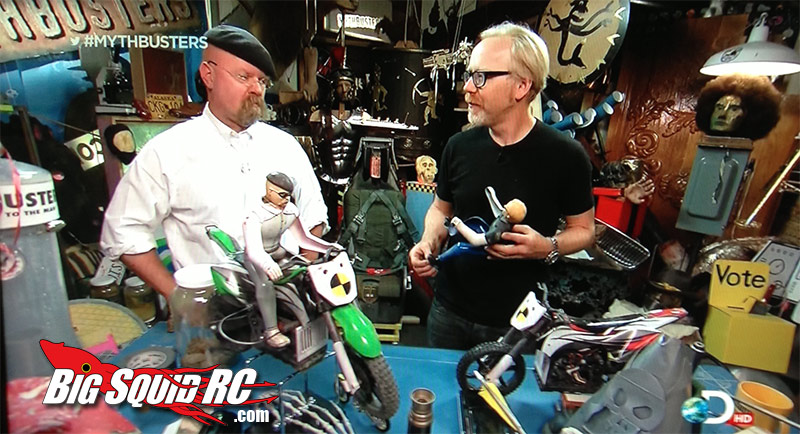 They tried a few times, but discovered in the hi-speed video that their RC motorcycle wasn't hydroplaning, but just cutting through the water and riding the bottom, so they had to up it to a full scale tire. Might have to send this one over to Craig so he can show them how it's done!
Now with video!

Need to see more RC On TV click the link.
It's Friday, so that means we need to include a Mystery Link! I'm always surprised when I hear from readers that they didn't know we had THIS PAGE.
Have you ever tried to hydroplane an RC vehicle? If so.. what? And how did it go? Let us know in the comments below..