Mythbusters RC On TV – HPI Savage?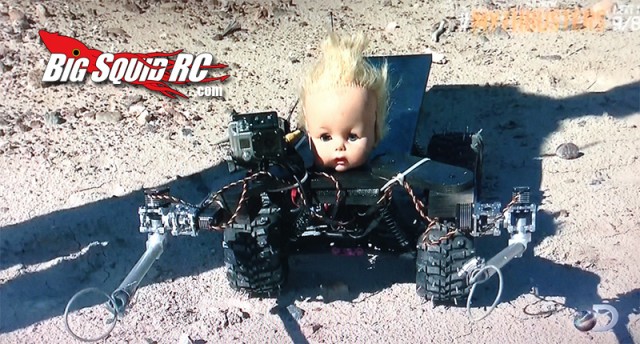 We always love to see RC on TV, and nobody delivers more often then our friends at Mythbusters!
On a recent episode called 'Fire in the Hole', they were testing the myth if a grenade could be shot out of the air and diffused if it was coming right at you. Good info for sure, but they needed to come up with a way to retrieve the grenades in case they were not sure if it was diffused or not. Or if it went rolling away. Nobody wants to just go hunt down and pick one of those things up.
They created this retrieval robot thingy, added some arms, and a baby head to go hunt down and pick them up. It looks like they started with a HPI Savage, and check out those tires! Talk about serious traction getters. Where do I find a set of those?
You can watch the full eposide below.
Need to see more RC On TV click the link.