New Billet Machined Winch from Integy!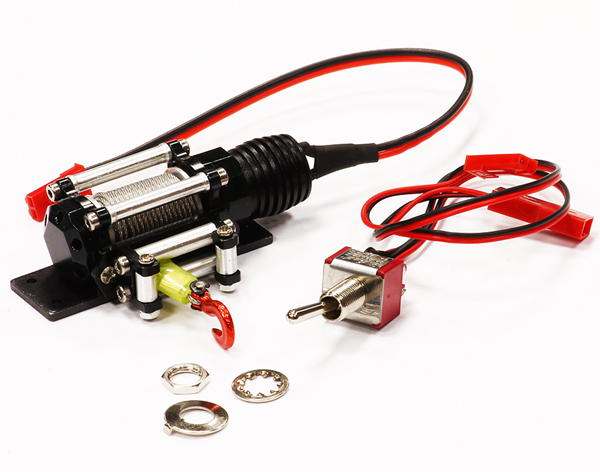 Integy has a new scale winch for scale crawlers! The winch features a machined billet case, realistic cable, metal hook, outboard pre-wired toggle switch, and an optional wireless remote. The winch is available in black, green, gunmetal, red, or silver to match your rig. It costs about $40 which by the looks of it will be worth it.
There aren't many companies that sell scale winches so its nice to see Integy stepping up and putting out some competition! The part number for the winch is INTC24659 and the number for the optional wireless remote is C24659.
You can checkout Integy's site for more info here HERE.
Want to see more cool Integy news on Big Squid? Follow this link.