New Boom Racing Scale Accessories at AsiaTees Hobbies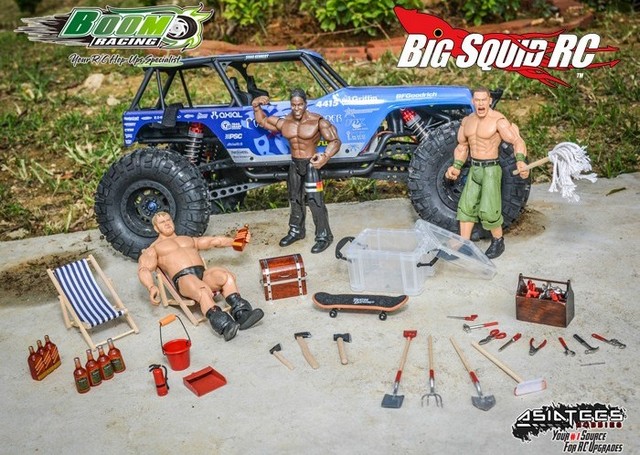 In case you didn't get the memo, adding scale accessories to your rig or doing up a righteous scale garage has been a thing for a while now. You've probably seen the pictures of Axial G6 type trucks with all sorts of scale accessories mounted on them or pictures of small scale garages that look exactly like their full scale counterparts.
The folks over at Boom Racing have a whole line of scale accessories to help fill up your truck and your rc garage. They have 15 different driver figures, as well as a host of other accessories from tools to various sorts of beverages. Get more information on all their goodies at This Link over on the AsiaTees Hobbies website.
Click Here for more AsiaTees news on BigSquidRC.