New Company Gil-Gil-Ja Names Inc. With Famous Faces!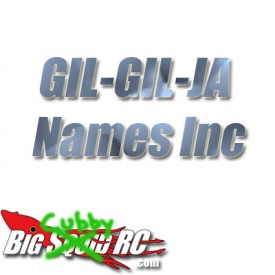 Wow, it really looks like these big three are now unstoppable! Adding another notch to their belt, Gil Losi Jr., Mike Gillette, and Jason Corl have started another company! This time they are getting into the naming business! Their new company Gil-Gil-Ja Names Inc. will be providing their talents to not only the RC community, but any and all major companies needing an awesome name to go with their new products. Gil Losi Jr. had this to say "It seemed so obvious. We have been coming up with some amazing names over the years and knocking out home runs with AKA and now the super catchy Animus, we just couldn't keep this talent to ourselves."
They also mentioned that they are already being flooded with work and people begging for their help. Traxxas was apparently one of the first in line! Peter Viera of Traxxas said "After their last announcement we brought a wheelbarrow of cash and asked for their help. We are super excited to announce the Traxxas Sumina will be will be the name of our next truck! And just to keep you on edge, the Traxxas Saxxart and Traxxas Qwerty are gonna rock your worlds! These guys are incredible, I don't know how they do it!"
Wow… that's all I can say.