New Dynamite Prophet Sport Battery Chargers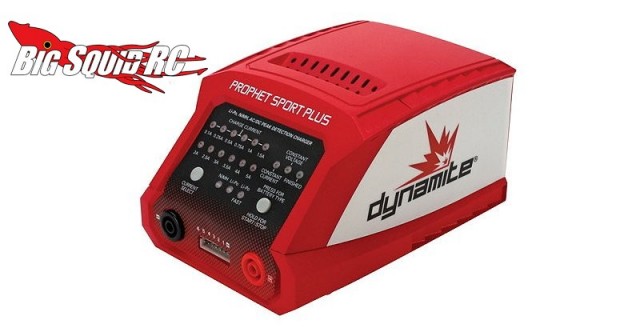 For all you guys looking for an affordable battery charger, Dynamite has just announced three new units for their product line-up.
The Dynamite Prophet Sport Plus is an AC/DC charger that can charge up to 5 amps. Rated for up to 6S Lipo it has a part number of #DYNC2010 and a street price of $49.
The Prophet Sport Lipo is an AC charger made just for Lipo. It can charge up to 3 amps and up to a 3S Lipo cell count. It has a part number of #DYNC2005 and a street price of $29.
The third charger Dynamite has just announced is the Prophet Sport NiMH. The Sport NiMH can charge up to an 8 cell NiMH pack and has a maximum charge rate of 4 amps. The part number of the Sport NiMH is #DYNC2000 and it has a street price of $29.
Click Here for more Dynamite news on BigSquidRC.