New LiPos from Team Epic & Intellect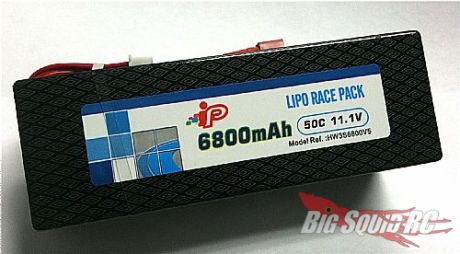 Team Epic is offering a few new LiPos from Intellect for 1/8 scale vehicles.  These new monster packs are available in 11.1v and 14.8v at capacities ranging from 5600mAh up to 6800mAh and are said to be able to handle from 35C up to 50C discharge rates.  MSRPs are $249.99 for the 14.8V 5400mAh 35C pack, $259.99 for the 6800mAh 50C 11.1v pack, and $269.99 for the 5600mAh 50C 14.8v pack.  Street prices are likely to be a bit cheaper than that.
Check out the Team Epic web site for more info.