New Losi 5IVE-T Chassis Braces From Fastlane Machine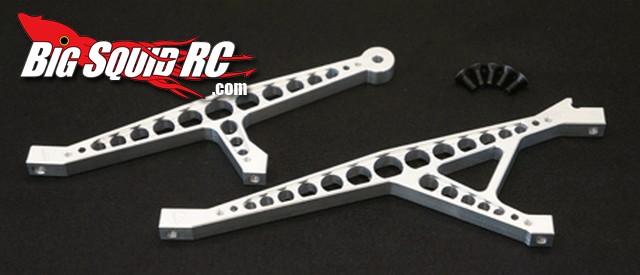 The Losi 5IVE-T has become a very popular truck in the bashing community. It seems people like driving their trucks almost as much as they like hopping them up. The crew over at Fastlane Machine are now making uber chassis braces for the 5IVE-T. These Fastlane braces feature a honeycomb design and are made out of billet 6061 aluminum to be ultra strong. These have a lifetime warranty against bending or breaking and are available right now with a street price of $50. THIS is the link you want for complete information.
Are you a big fan of the Losi 5IVE-T? Click right HERE for more 5IVE-T news on BigSquidRC.