New LRP Vector K7 Brushless Motors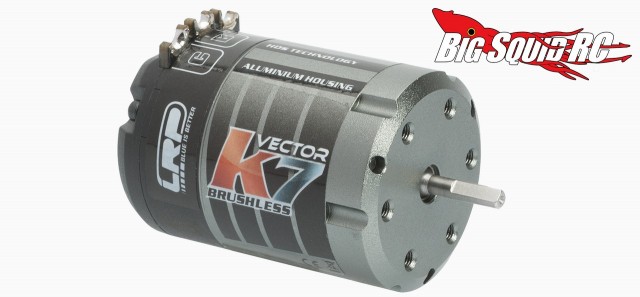 The folks over at LRP have announced some new brushless motors for their Vector K7 line-up. You can now get 6.5, 8.5, and 10.5 turns in the Vector K7 line which is known for offering top of the line performance at a reasonable price. The Vector K7 540 line was also designed for good durability and the ability to work in a wide variety of applications.
* Can be used on sensored or non-sensored speed controllers
* Aluminium motor housing for better cooling
* Handwound
* Oversized bearings
* High-power sintered magnet
* PreciSensor System for smoother response
The part number for the 6.5 turn is #50431, for the 8.5 turn it is #50441, and #50451 is the number for the 10.5 turn. To get more information hit up This Link.
Click Right Here for more LRP news on BSRC.