New Pro-Line Suburbs for SCT and Stadium Truck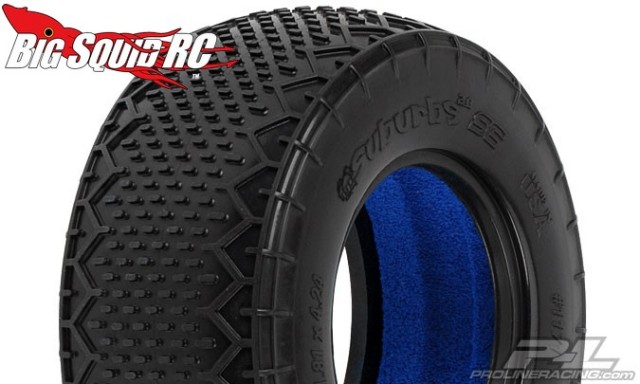 The crew over at Pro-Line have recently added two new Suburbs to their line-up- Suburbs 2.0 SC in X2 compound for short course trucks, and Suburbs T in X2 for 10th scale stadium trucks.
The Suburbs 2.0 SC's are not only wider than the originals but they also features more pins and deeper tread. This gives you more traction and longer tire life. The Suburbs T's are designed for predictable side-bite and their internal carcass ribbing resists tire expansion when you pound the throttle. Both should be great choices for high-bite dirt tracks.
The part number for the Suburbs 2.0 SC is #1171-002 and they have a street price of $24. The part number for the Suburbs T 2.2″ is #8205-002 and their street price is $21.
Give THIS LINK a click to read even more Pro-Line news right here on BigSquidRC.