New RC Apparel From Pro-Line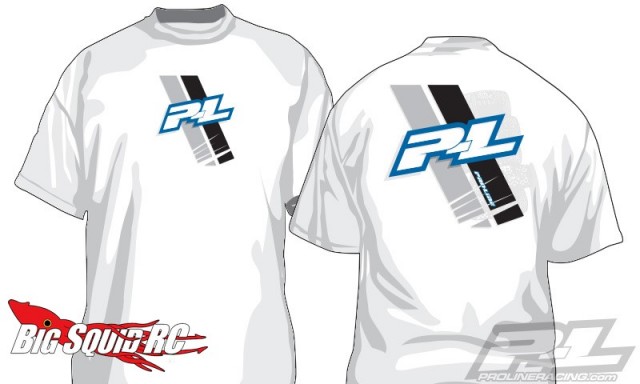 You spend a lot of time and money and your rc car, why not pop a few more bucks and show up in style at your local bash spot?
Pro-Line has two new t-shirt for showing the world you are an rc'er. The first is the Daytona t-shirt. It has a cool design on a white t-shirt that should help keep you from baking during those long bash sessions out in the sun.
The second shirt is called the Echo and sports that hardcore black/909 look that is so popular right now.
Both styles are available in sizes Small to XXL and have street prices of right around $16. Simple Click Here for more information.
What is our favorite Pro-Line product that we have reviewed? Find out HERE.