New Schumacher Short Course tires!
Schumacher have decided to dive into the Short Course scene with two types of tires: Mini Pin-SC's and Mini SpikeSC's.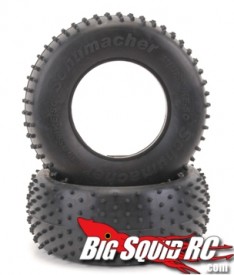 These Mini Spikes are a less aggressive general purpose tire, which Schumacher reccomend for Grass, Astroturf, Carpet and general use.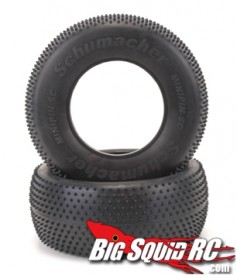 Mini Pins are aggressive high-traction tires, for astro carpet and other surfaces with a lot of grip. Schumacher suggest trimming the front tires to reduce excessive bite.
Both tire patterns are available in a hard "Blue" compound, and a soft "Yellow" compound, and schumacher reccomend firm foam inserts for both. These promise to be some darn good tires!
Check out the Schumacher Website for more info!