New ST Racing Concepts Axial Option Parts for SCX10 and Wraith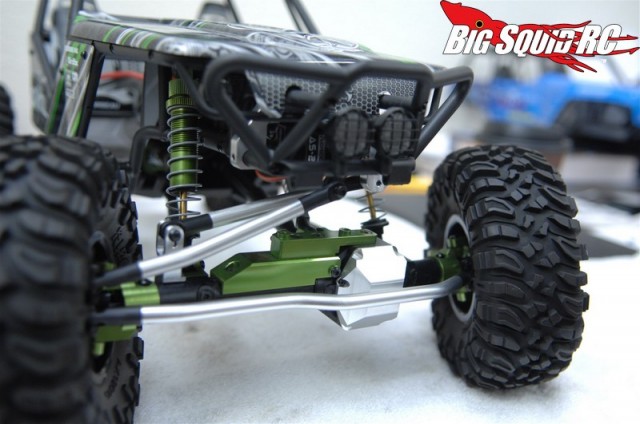 The crew over at STRC/ST Racing Concepts have some trick new aluminum hop-ups for the Axial SCX10 & Wraith.
First up are Heavy Duty "H" Chassis Braces for the SCX10. These are CNC machined out of aluminum and are used to strengthen the chassis, reducing twist on tough trails. The "H" brace is available in four different colors, has a part number of #STA80026HBK/GM/G/S, and has a retail price of $15.
Next up is an Aluminum Off-Axle Servo Mount & Panhard for the Wraith. To get the ultimate in scale realism, Wraith owners often times move the steering servo off of the front axle. The new STRC CNC machined servo mount does just that. It also comes in four colors- black, green, gun metal or silver. The part number is #STA30792PBK/GM/G/S and it has a retail price of $40.
Also new from STRC are Aluminum Front and Rear Shock Towers for the SCX10. These CNC machined towers look trick and come with the same geometry as the stock pieces. Also available in multiple colors, the part number is #STA80025FBK/GM/G/S for the front towers, #STA80025RBK/GM/G/S for the rear, and they both have a retail price of $25.
For more information on everything STRC simply click on This Link.
Happy Friday to you, why not try a BigSquidRC TGIF Mystery Link?