New Team Durango Stuff!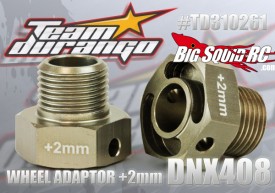 The peeps over at Team Durango have a couple new hop ups for some of their vehicles. If you're looking for some new kicks on your DESC410R short course truck, check out these new white wheels! Identical to the stock rims in a white color, these will bolt right onto the standard 15mm hexes. If you rock a DNX408, check out these new +2mm hex adaptors to widen your stance a bit. They also offer a redesigned fuel tank for the DNX408 that should help with a new slash/overfill guard and a relocated back pressure inlet to eliminate fuel aeration during refueling. Best of all, it's optimized for the new Team Durango fuel gun we showed you last week!
Make sure you jump over to Team Durango for all the details.