New Traxxas Revo 3.3 (5309) Coming Soon!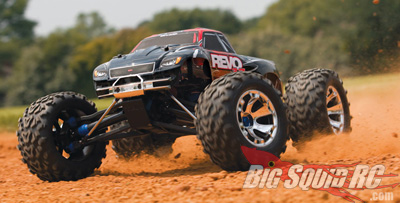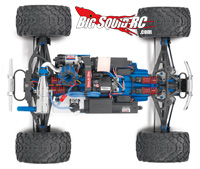 Just when you think the Traxxas Revo 3.3 couldn't get any better, there is new version of the Traxxas Revo 3.3 coming! The new truck is going to be PACKED with some awesome upgraded features! A 4-Channel micro receiver with dual channel-1 inputs! (think dual steering servo's).
A Heavy Duty constant-engagement reversing transmission, OptiDrive Electronic Transmission Control for smooth shifting, 17mm hex Geode mirror-chrome wheels, 6.3″ Maxx sized tires, new wide-track body with custom graphics, and dual 2075 digital high-torque ball bearing servos.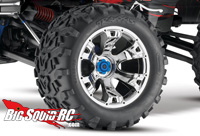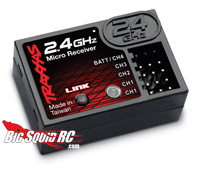 The vehicle comes Ready To Drive with receiver pack, EZ-Start pack, fuel bottle, spare glow plug, and a spare air filter.
Don't forget all the great standards on the 3.3 like the EZ-Start, tuned pipe, hex hardware throughout, and the TRX 3.3 Racing Engine! We will be looking forward to the release of this monster for sure!
Remember when we broke the news story, and had the first pictures of the Traxxas 2.4 Ghz radio? Well now the Revo 3.3 comes with the TQ 2.4Ghz! Our pictures of the original prototype are a little different but it looks darn close!
Make sure to hit the Traxxas site for all the details.