New Venom Medion Dual 10 Amp Charger With Speakers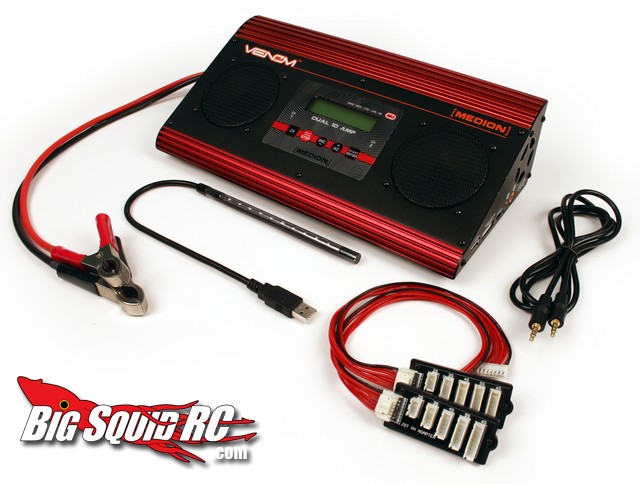 Enjoying our fine hobby is always a great time. One of the few things that can actually make it better is adding music! Brand new from the Venom Group is a very trick looking Medion dual 10 Amp charger that comes with integrated speakers, thus allowing you to pump up the volume while out bashing. Other key features of the new Venom Medion Charger are-
*400 watts total power (200 per charging channel)
*Max charge rate of 10 amps per channel
*Rugged aluminum case
*New IR-Mode for testing internal resistance of cells
*Backlit LCD display
*5v 1 amp USB power output
*Standard 1/8th inch stereo input
*Integrated media player
*Dual 70 mm speakers
*Cell balancing
*Charges LiPO, LiIO, LiFe, NiCD, NiMH, and PB
*Comes with LED pit light
*Temp controlled fans
Street price is $199 and they are expected to hit hobby shops in mid September. For more information hit up THIS link.
UPDATE: Now with even newer video!
You HAVE to check out the video after the break… keep reading!


Have you read our latest Lipo battery shootout (which features a Venom Lipo)? If not, HERE is the link.