New Wheels & Tires from Axial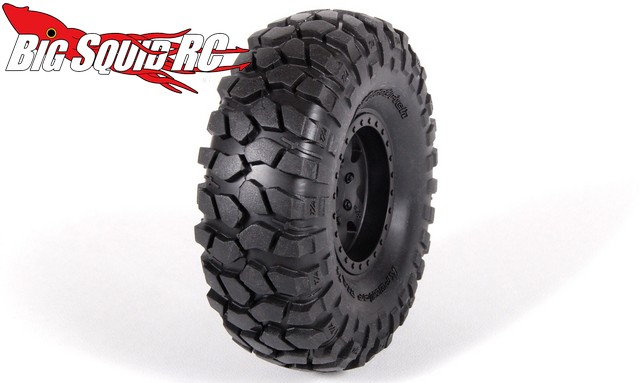 Our friends over at Axial Racing have announced new tires and wheels to give your rig even more performance and scale realism.
First up are the 1.9 BFGoodrich Krawler T/A tires in R35 Compound. These are nicely scaled down versions of what the big boys are running to win rock crawling championships and are made to fit most popular 1.9 wheels. These have a part number of #AX31093, they have a street price of $25, and they should start shipping sometime in mid June.
Their next set of tires are officially license Falken WildPeak MT 1.9s. The MT doesn't stand for monster truck, it stands for Mud Terrain and they are designed for loads of traction in soft surfaces. These also come in sticky R35 compound and fit most popular 1.9 wheels. They have a part number of #AX31143, they are priced at $24, and these are available right now.
For wheels, the black Axial 1.9 Black Rock CRCs are made from high quality nylon and have that trick scale look everyone wants. They are made for use on 12mm hexes and are fully licensed by Black Rock. They have a part number of #AX31094, a street price of just $10 a pair, and are available right now.
Last up are 2.2 Walker Evans IFD Wheels in black. IFD means they come with Axial's interchangeable face design and they are also a fully licensed version of their full size counterparts. A three piece beadlock is used and a plastic hub adapter eliminates the need for an aluminum hex hub. These have a part number of #AX31118, are street priced at $22, and you can get your hands on them right now.
Thank Goodness It's Friday! Jeff Hoy is our uber web guy, and HERE is a special mystery link just for him.