New Xtreme Racing Shock Towers For Duratrax DXR8-E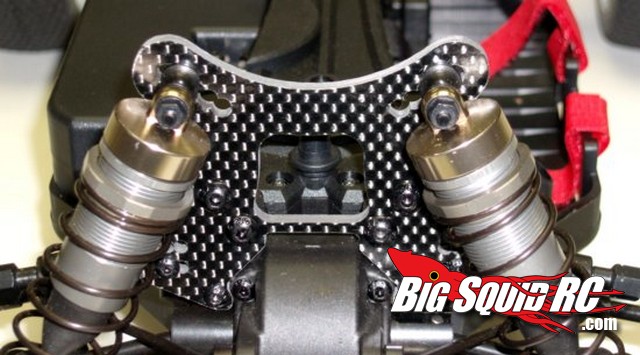 The Duratrax DXR8-E is starting to really take off, and with that the aftermarket manufactures are catching on and making hop-ups for it. Xtreme Racing has introduced some new very trick looking 4 mm carbon fiber front and rear shock towers for the new Duratrax electric buggy. These new Xtreme Racing towers are lighter than stock, bolt up with no modifications, and should be plenty strong. The front tower has a street price of $38, while the rear is $40. They are available right now, and you can hit THIS link for complete information.
Our Duratrax DXR8-E review is going up later in the week, till then, check out THIS Duratrax review of ours.