Next give away truck.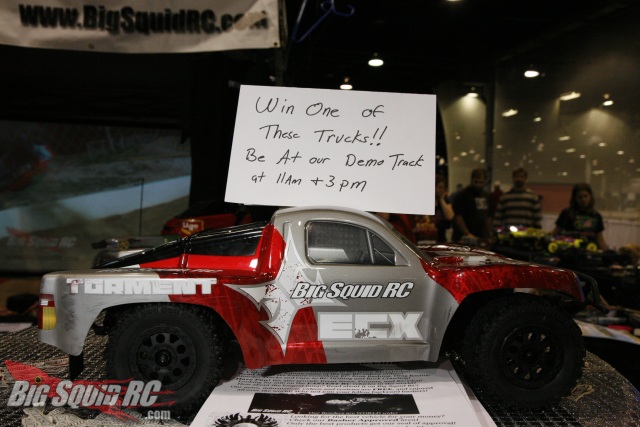 At our next demo we'll be giving away not one, but TWO of the not available in stores yet ECX Torment short course truck. We've been bashing these at all of our demos and having a blast, now it's possibly your turn. You have to be here to win, so get to the IHobby show for our 3:00 demo. Plus you never know, something like yesterday might happen where a company here just comes up and tells us to give away one of their vehicles!
Many thanks to ECX RC for putting up these great prizes.