Novak 4PHD Heavy-Duty 4-Pole 4X4 SCT Brushless Motor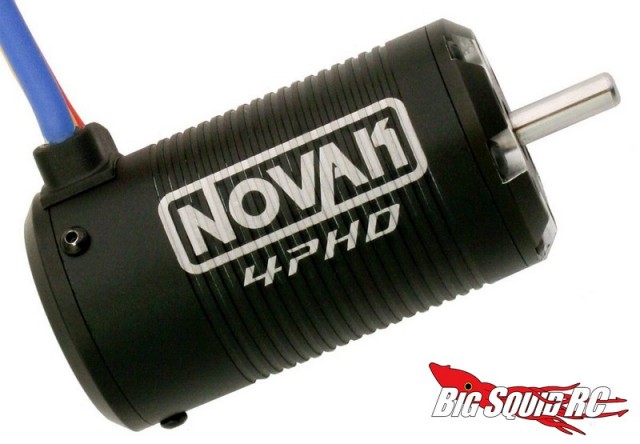 Novak has a new motor and speed controller combo for all you 4wd SCT drivers. The 4PHD is a heavy duty 4-pole brushless motor designed for the rigors of 4wd SCT racing and bashing. Its 4 pole design means it can accelerate harder and handle heavier loads, and it uses rubber gaskets to keep dirt/dust/mud out of the inside of the motor. The 4PHD is rated at 4600 kV, comes with a Kevlar wrapped Neodymium rotor, and features a 5mm output shaft.
The part number for the motor is #3510 and it is priced at $139. The part number for the combo featuring a Crusher speed controller is #3087 and is priced at $239. Both are expected to start shipping in July. To get more details follow This Link over to the official Novak website.
Click Right Here to read more Novak news on BigSquidRC.