Novak Diablo Dual Battery Brushless 550 System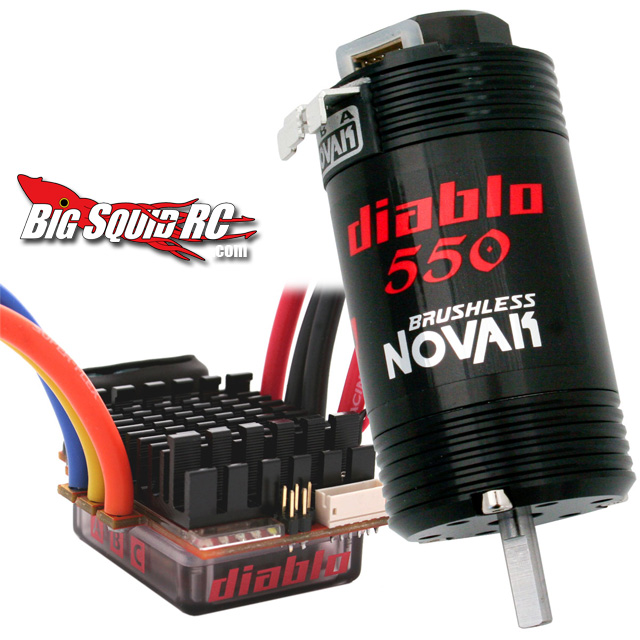 Looks like Novak is now shipping the Diablo Dual Battery Brushless 550 System. This setup is Novak's answer to all those 1/10th scale trucks that use dual 2S LiPo setups like the Traxxas E-Maxx or HPI E-Savage. It's supposed to be easy to use/setup with 3 different modes. Default gives you full driving power with 50% reverse power. Standard gives full driving and full reverse power. Finally, Limited is setup for training, first time users with limited power. We like that option a lot since we are always lending our vehicles to newbies! The first two modes also include BASH BOOST which will give you even more power when the motor reaches it's ideal RPM. The system also comes wired with a Traxxas battery connector. Sounds like they have been reading the Big Squid RC wishlist!
Head on over to the Novak website for a bunch more details.