Novak Diablo twin battery Brushless combo
If you run a dual battery 1/10th scale truck, then Novak's new Diablo Brushless system is just the boost your rig needs. The Diablo 550 Sensored Motor provides a good fun to bash time ratio, and should also haul combined with the witchcraft intelligent electronics inside the ESC. With all this power comes huge amp loads, but Novak's got you covered with something called "Launch-Limit" – this limits startup power and punch so you don't stress out your batteries. Cool stuff right? We're just scratching the surface!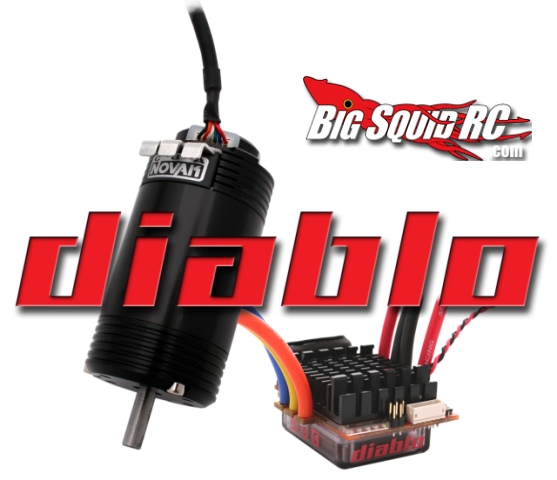 Check out the Novak website for full details!