Novak Kinetic 1S – Havoc 3s – Havoc Short Course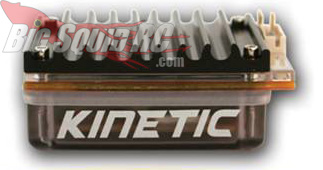 Novak released some information on a few products at the Nuremberg show. First up is the Kinetic 1S Racing Brushless ESC. It's optimized for 1-cell racing. It's wired for use with a receiver battery pack, and has a low profile heat sink.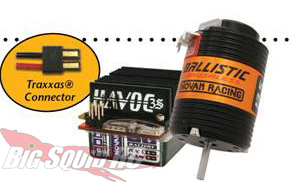 Next up is the Havoc 3S/Ballistic Brushless system with Traxxas Plug. It's built for 2s and 3s LiPo Bashing in the Traxxas Slash and Slash 4×4, and I'm sure a few other similar Traxxas vehicles.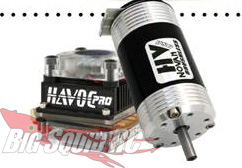 Last up from Novak is the Havoc Pro/HV4.5 Short Course Brushless Combo. Ready for all your 2S Bashing vehicles, ready to go for SC trucks like the Hyper 10 SC, Jammin SCRT and other SC vehicles.
Visit Novak's site for details on all their new products.