Novak – Rock Star Expert Crawling Brushed Motors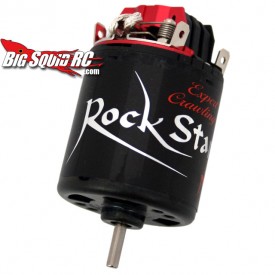 So we finally get a lock at the new Rock Star Expert Crawling Brushed motor from Team Novak. These new brushed motors replace Novak's 45T and 55T brushed motors with more durable technology. They are Sagami built and come in 35T, 45T and 55T. The Rock Star motors are completely rebuildable and come with dual ball bearings. They are also compatable with the Rooster Crawler Edition and M2 Dig Dual Brush ESC's.
For more info and details, just hit the Team Novak website.