Novak's hiring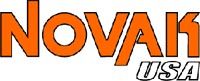 Unemployed and looking for a job? How about a job in the r/c industry? If you live in or around Irvine, CA then you might be interested to know that Team Novak is hiring for a part time Tech Support position. It may not be exactly what you're looking for, but it could be your foot in the door of the industry and lead to bigger things.
In this position, you will troubleshoot customer-application questions and provide general customer service support; respond to customer service e-mails; assist walk-in customers with product-application setup; provide product and application feedback; and provide general office and clerical assistance.

Minimum two years of experience in a technical field and/or technical degree
Minimum one year of experience in R/C Car industry
Minimum two years customer service experience
There's more about this job and how to apply at Novak's site.