Novak's new 4S system for 1/8 scale buggy & truggy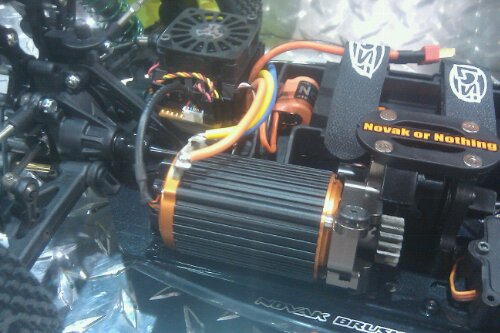 Novak is showing off their new Kinetic 4S 1/8 scale brushless esc and Ballistic motor combo. It's current feature set includes timing advance in addition to all the features of the other Kinetic line, minus boost mode. While nothing is set in stone yet, Novak is testing various combinations of motors in the 1800 – 3000 kV range.
Unfortunately they have no set plans for a release time frame or price point.
Look for more pictures later when I can get them off my camera.