Nuremberg Schumacher news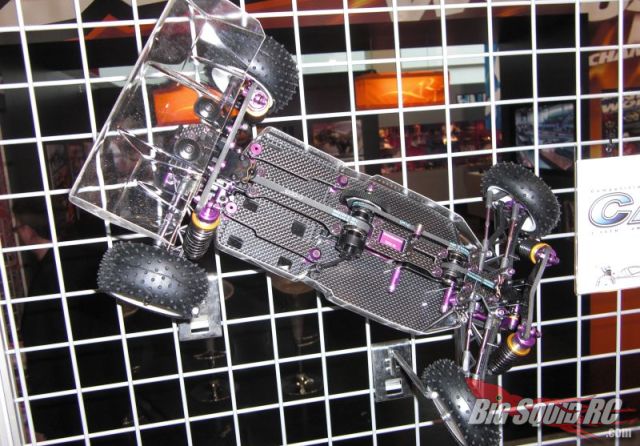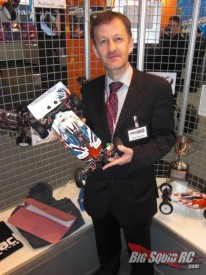 Schumacher's big news at the show was their prototype 1/10 scale 4wd buggy, the CAT SX3.  The all new mid-motor layout and LiPo saddle pack configuration is said to offer great weight balance and much more agility.  The inline motor and wheel rotation also aid in creating better jumping characteristics.  It will be offered in two verions, the C/F Pro version has a ton of carbon fiber, offering the best performance for racing applications, the S1 version will have composite materials in place of carbon fiber for a lower cost.  The CAT SX3 will be hitting some time in spring of this year. It is always good to see our buddy Robin Schumacher as well!
Get all the details at Schumacher's web site.
Also shown at the Schumacher booth was Speed Passion's high tech new Reventon speed controller.  We saw an early design of this smart phone controlled ESC at IHobby, and it's current incarnation at Nuremberg is ever closer to seeing release.  The speed control features all kinds of parameters that are adjustable with an iPhone, Android, or other smart phone through a special App and Bluetooth connectivity.
We should be seeing this thing some time in the next couple months, the release date was noted as Q1 2011, and Q1 doesn't have much time left.
There's no info the Speed Passion web site yet, but check it out all the same.