Nuremberg Toy Fair- Traxxas Press Event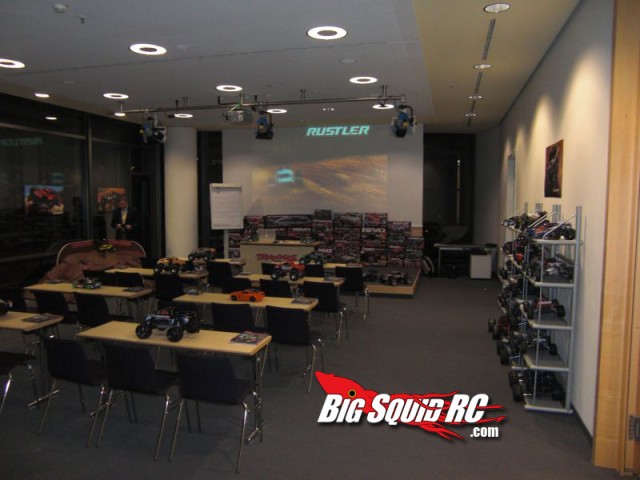 Our European field reporter, and good friend Igor P. is at the Nuremberg Toy Fair this week and hopefully be bringing us lots of great stories and news from the show! If you are out there, he's the one with the Big Squid RC Shirt! Make sure to tell him hello! We have a lot of European readers so we thought we could post a little about the Traxxas Press Event at the show.
Traxxas wasted no time showing off a lot of recently announced stuff like the highly anticipated Monster Jam trucks! They also announced the retail pricing, so you guys better start saving up the Euro! All these products should be hitting shelves in the next two months.
Remember this is MSRC, so your actual price should be much lower.
1.Monster Jam Vehicles- Grave Digger, Grinder, Monster Mutt and Maximum Destruction, MRSP 247.00 Euro
2. Summit 1:16, MRSP 241.00 Euro
3. Ford Fiesta 1:16, MRSP 214.00 Euro
4. Ford Fiesta Ken Block Edition 1:16. MRSP 345.00 Euro
5. Mustang Boss 3.2, brushed motor MRSP 214.00 Euro and brushless MRSP 320.00 Euro
6. Stampede brushless, MRSP 424.00 Euro
7. Slash VXL 1:10 brushless, MRSP not set yet
8. Speed Boat Spartan, MRSP not set yet
Enjoy all the pics from the PR event!