O.S. Speed 21XZ-B Shipping Soon!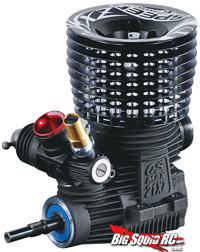 O.S. Engines is releasing the engine they have had some bragging rights with lately. The engine that helped Mark Pavidis and Atsushi Hara get to the winners podium will be available in October. The engine is the O.S. Speed 21XZ-B has a new design that delivers instant throttle response, high torque, and all while being more fuel efficient!
Head over to the O.S. Engines site for more details to make you drool!