Official: Losi Mini Rock Crawler Pro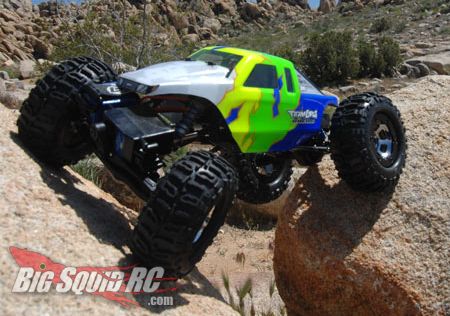 Well it appears our corporate policy of willful defiance of The Man has forced Losi to show their hand.  Only a day after our posting of the ad revealing the Mini Rock Crawler Pro, Losi has gone and officially announced it.  We've already outlined some of the new features yesterday, but now we know what some of the other new features are.  One thing that serious crawlers will like is the re-kajiggered front axle which now puts the servo and battery up front where they belong.  The MRC Pro now also features vertical body posts, near zero Ackerman steering, a redesigned 4-link suspension, true beadlock wheels, and front CV drive shafts as standard equipment.  There's a lot of new stuff to love here and at a MSRP of $309.99, it seems to be a fine deal.
Check out the Losi web site for more info.
Losi Mini Rock Crawler Pro Gallery