One Week to Bash-A-Palooza! Traxxas Slash Allowed!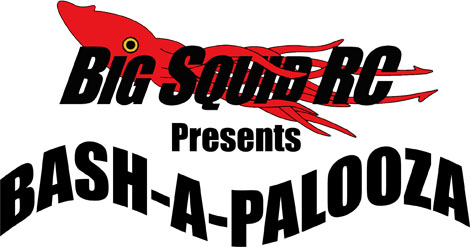 Hey Bashers! There is just one week left to the BASH-A-PALOOZA event at the Leisure Hours Raceway track! Don't forget August 16th!!
I know the flyers say Monster Trucks and Truggies, but we are opening this year up to Slashes and SC vehicles! We will have a special class for them if enough show up, and at the very least run them in our new event, DEMOLITION SLASH DERBY! This is going to be a 'last vehicle moving' event. Not for the shelve queens! The rules are simple, we square off an area, do our best to get everyone on a different channel, and let them at it! If your vehicle gets rolled over, there is NO marshaling! IF someone rolls you back, your back in. Otherwise, the LAST VEHICLE DRIVING will be the winner! If you are bringing a monster truck/truggy the event, but own a slash, bring it for this part! It's going to be a blast!
Hit this link for more event info: BASH-A-PALOOZA .