Onyx 245 Charger Winner!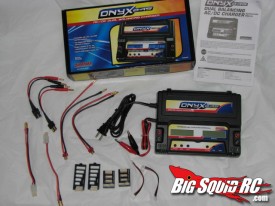 That's right, we have a winner! All the names of everyone that entered were put into a spreadsheet, those names randomly sorted, then Cubby presses the button on a random number generator. That number tells us what person wins. This way none of us feel bad about all the people that didn't win.. well, Cubby never feels bad, but it helps me.
Anyway, the winner is #24 Geena Tucker!! Congrats Geena! I will be trying to contact you shortly via Facebook, but if you read this first, please email me your contact info/mailing address and we will get the charger out to you asap!
But wait, there is more! Cubby let slip that we have another contest coming up, and we do! We will be announcing the official rules in the next day or two, and this one is going to be HUGE!!
Thanks again to everyone that entered, and good luck in the next one!