Onyx Batteries Get More Power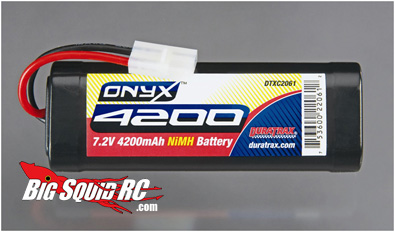 Looks like the Onyx batteries from DuraTrax are getting a good boost! The popular NiMH packs now go from 4200mah to 5000mah! They have both 7.2v and 8.4v for those looking to get an even bigger boost! To make things even more enticing, they offer versions with Traxxas connectors already attached.
Head over to the DuraTrax web page for info.