Open Hobby TS-4 Four Channel 2.4 GHz Transmitter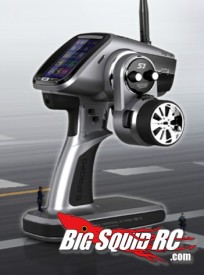 Yesterday we posted a picture of the new Open Hobby touch screen charger, today take a look at the Open Hobby TS-4 transmitter. The new TS-4 is rumored to have 4 channels, a touch screen, and be 2.4 GHz, but we've yet to hear when, or even if, they will be hitting the shores of America. Till then, keep an eye on the official Open Hobby Website.
We just wrapped up a new transmitter shootout that should be going live any day now, until then you can check out our first transmitter shootout HERE.