Open Hobby Zenith 2 Channel Battery Charger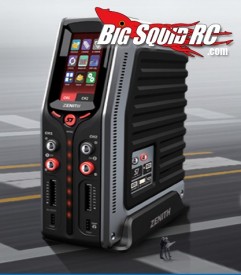 It seems everywhere you look now days is some type of uber new battery charger and the new Open Hobby Zenith is no exception. The Zenith has two channels of output and has a handy touch screen for your convenience. The Zenith also sports a small footprint to ensure there is plenty of room left on your pit table to wrench on. Not much more information has been released to the public on this one, but expect to see more soon on the Official Open Hobby Website.
Have you checked out our battery charger shootout? If not, you can view it HERE.