OreoLai Kickstarter for the new EX-ZONE 1:10 Drift Chassis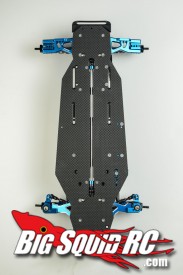 File this under "doh!"; High end RC drift maker, OreoLai, failed to Kickstart their promising new CS and RWD chassis, the EX-Zone.
The EX-Zone comes in front or mid-rear motor configuration, but both share a c low center mounted drive shaft, like you'd find on a 1:1 car. Other features include; slider steering rack (more linear steering), 4 color options (bling!), "VX" style rear arms (ultra-mega suspension adjustments) and OreroLai's excellent front suspension arm with easy c-hub-less style for maximum potential steering angle. The owner and designer of Oreolai is a pro RC drifter, and his designs sport some crazy tuning adjustments.
Like other OreoLai kits, it's a pricey initial investment and does not include shocks, wheels, pinion, spur or electronics. The Kickstarter campaign failed to reach it's goal, keep your fingers crossed for this to eventually make it to market.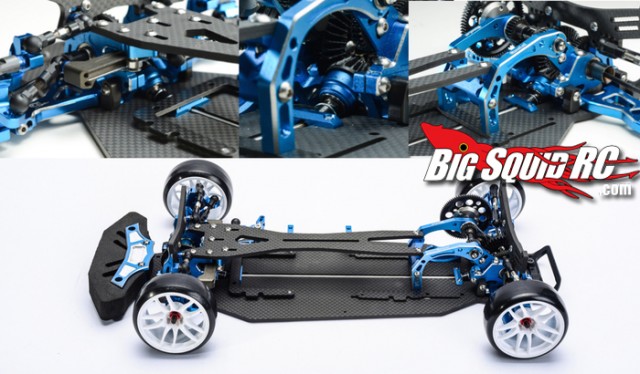 Check out all the Oreolai offerings HERE.
Hit This Link for more DRIFT news here on BigSquid.